Aggressor Adventures Will Celebrate 300,000th Traveler
Submitted by

jon

on Tue, 08/06/2019 - 16:55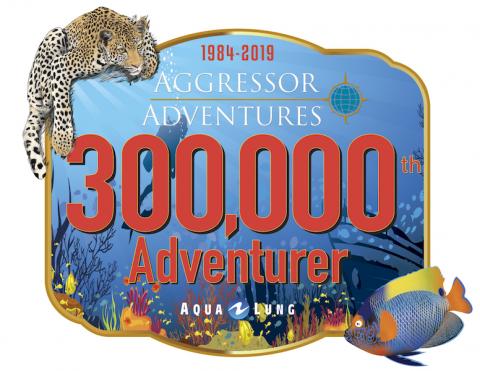 Aggressor Adventures®, the world's most trusted adventure travel company, will celebrate their 300,000th traveler with over $9000 in prizes. To commemorate the milestone, Aggressor Chairman and CEO Wayne Brown will surprise our lucky guest and shower them with gifts.
"We are so excited to celebrate our 300,000th traveler notes Brown. "Aggressor Adventures has been a leader in adventure vacations since 1984, and we have loved exploring the world with each of the 300,000 travelers that have become part of our Aggressor family."
In celebration of the 300,000th milestone, the guest will receive a set of Aqua Lung dive equipment and a trip for two on Aggressor's newest liveaboard yacht, the Arabian Aggressor.
Aggressor will also debut their new theme song and video to mark its 300,000th explorer. The song, which vividly details the excitement of an Aggressor adventure and the passion with which the company serves, will also be enjoyed from YouTube and Vimeo, as well as aggressor.com.
Since 1984, Aggressor Adventures® has offered travelers liveaboard scuba and snorkeling charters, luxury river cruises and exotic wildlife safaris. Worldwide locations are Bahamas, Belize, Cayman Islands, Cocos Island, Costa Rica, Cuba, Djibouti, Dominican Republic, Egypt, Galapagos, Hawaii, Indonesia, Maldives, Mexico, Oman, Palau, Red Sea, Roatan, Sri Lanka, Sudan, Thailand and Turks & Caicos. Reservations can be made online at www.aggressor.com or by calling (800) 348-2628 or +1 (706) 993-2531.