Subscribe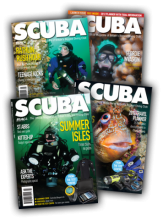 If you would like to subscribe to the magazine, please buy a 12 month subscription by clicking on the 'subscribe' button below. Alternatively, call us on 01707 273 999 (extension 264).
Buy the magazine for just £3.99 per issue and get FREE postage and packing (UK only).

Shipping charges apply for delivery outside the UK.