SCUBAPRO Cares – for the future of our planet.
Submitted by

jon

on Wed, 12/19/2018 - 14:29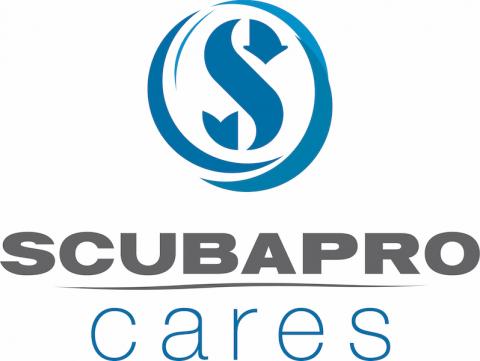 For over 50 years, SCUBAPRO has been committed to the sport of diving and to the protection of the world's oceans that provide us all with so much of our enjoyment, exploration and adventure.
From our environmentally-responsible products, materials, packaging and manufacturing techniques to sponsoring the conservation efforts of numerous organizations and our Deep Elite Ambassadors work, no dive company does more to protect the environments we all love to explore.
What does that mean exactly?
SUSTAINABLE PRODUCTS
SCUBAPRO dive wear is the greenest – or rather bluest – in the industry. SCUBAPRO was the first to introduce X-Foam neoprene in an ongoing effort to reduce pollutants and harmful emissions. We were also the first to introduce solvent-free glue on our Everflex suits. All SCUBAPRO neoprene drysuits, wetsuits, shortys, hoods and gloves thicker than 1.5mm feature solvent-free glue to better protect divers and the environment.
Furthermore our Dope-Dyed Yarn technology uses much less water and economises energy consumption during the dying and colouring process. Black Carbon, a substance used in our neoprene to improve quality and product longevity, is now made from recycled tires.
In total up to 2.049 co2 is reduced per wetsuit!
RESPONSIBLE PACKAGING
All of our regulators, instruments and dive computers are already packaged in recycled carton boxes. We are continuously working on replacing all plastic boxes with fabric cases, similar to the MK25 EVO/S620 Ti packaging.
Working diligently over the past few years, we have removed much of the plastic packaging from our line of accessories. We´ve already started to remove all plastic packaging from spare parts as well. Our goal is to reach 100% as soon as possible.
Most of our masks come in a reusable box that can be used for transport and storage and is also handy for holding small items you need for diving (retractor, spare parts or Sea Drops).
Plastic boot bags have been replaced with fabric bags, which can be reused for transport and storage. Similar packaging for dive socks, gloves and hoods will follow in 2019.
Some of our fins are already available in reusable mesh bags. For all other fins we are already planning a new packaging made from recycled paper. Similar, intelligent packaging for further products will be implemented the near future.
Through our efforts we have saved more than 16 tonnes of plastic a year. That's the same weight as 12 VW Golf's! We are continuously working to protect our environment!
BUILDING AN OCEAN ETHOS
SCUBAPRO believes in working together to take on the biggest issues facing our oceans, while encouraging every diver to be conservation-minded.
For over 50 years, we have partnered with organizations that share these ideals, including Mission Blue, Galapagos National Parks, Conservation International, WWF, Antinea Foundation, San Diego Oceans Foundation, REEF, the National Marine Life Center, Sharkproject, Yaqu Pacha, SOS Seaturtles, Reefcalendar, among others.
'"Across the globe, Mission Blue relies on SCUBAPRO equipment to carry out expeditions that shine light on the beauty – and fragility – of the ocean. Many thanks to the team at SCUBAPRO for keeping us safe and joining us in our mission to protect the blue heart of the planet.'"
Dr. Sylvia Earle, Mission Blue
SCUBAPRO's DEEP ELITE
We are proud to introduce the Deep Elite: our loyal brand ambassadors. Each has a unique story to tell, but they are united in their passion for the oceans, diving and our gear. Some have been diving in SCUBAPRO for decades, others for years, but they all have conservation, an appreciation for our products, and a commitment to the diving community in common.
We are thrilled to call them part of the SCUBAPRO family - because deep down, they are the best.
12.7 MILLION TONS OF PLASTIC END UP IN OUR OCEANS EVERY YEAR. IT'S TIME TO ACT!
SCUBAPRO IS ON BOARD!