SCUBAPRO and Ozeankind e.V. – a cooperation for the future of our planet
Submitted by

jon

on Tue, 05/07/2019 - 11:50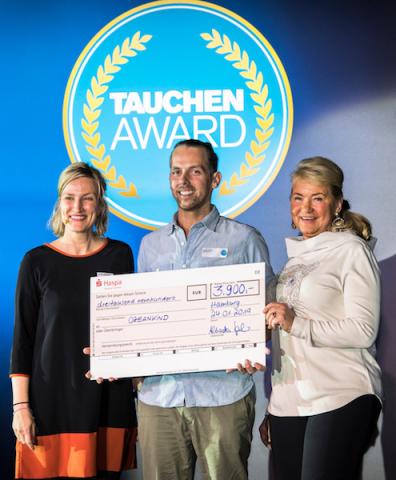 For more than 50 years SCUBAPRO has been committed to the protection of the oceans and, several years ago, the initiative SCUBAPRO Cares was founded. The project works in many ways, such as increasing the use of environmentally friendly materials, the switching to sustainable packaging and the sponsorship of future-oriented projects.
Therefore SCUBAPRO is particularly pleased about its latest cooperation with Ozeankind® (Eng. Ocean child). The organization Ozeankind® was founded by Marina and Micha in 2017 and aims to increase awareness of the ubiquitous plastic problem.
"Plastic is not the problem - bad habits from each of us are the problem."
Under this motto, Marina and Micha want to reach people and motivate them to change small things in their daily life. It's about education, small changes, recycling, upcycling and clean-ups.
"With the help of local projects in different countries around the world, we want to lead by example, improve situations and change things. We avoid plastic wherever it is possible, find alternatives for disposable items, and above all, pick up other people's trash. It's about being role models and informing people rather than proselytizing them."
Ozeankind® received special recognition in January 2019 at the annual award ceremony of the German dive magazine Tauchen. Traditionally, the proceeds from the tickets are donated to a non-profit organization. This year the proceeds of €3,900 went to the German organization Ozeankind®.
Around 34 tonnes of waste have already been collected with the support of many volunteers. Ozeankind® organizes monthly clean-up campaigns, travel to inform, motivate and gain more supporters for their movement. Now there are almost 12,000 ocean children already on social media and they get more every day!
"Actually, we just wanted to collect plastic waste. But then more and more people wanted to be part of the movement. It was the best decision of our lives. "
SCUBAPRO is so impressed by this project and the people behind that the manufacturer will support the organization in its ventures.
Concrete projects in the implementation:
Providing equipment for project implementation.
Sponsoring of garbage bags for clean-up actions.
Support of Ozeankind® project communication.
Purchasing of Ozeankind® Plastikrebell® Recycling Wristbands. The bracelets made from recycled ghost nets, ropes and ropes are available here https://ozeankind-shop.de/.
Ozeankind® will also be integrated in special campaigns on fairs and events.
Presentation & lecture by Ozeankind® on the annual SCUBAPRO
Innovation Days.
More exciting projects are in the planning!
We look forward to a productive and great cooperation with Ozeankind®!
"WE ARE ALL OZEANKIND® - WE ALL ARE CHILDREN OF THE OCEAN."
More information about SCUBAPRO Cares: http://www.scubapro.online/uk/scubaprocares/
Click here for the video "Who is Ozeankind®": https://p.dw.com/p/2zAhS
Web: https://ozeankind.de/ (only German)