SCUBA July/August 2022
Submitted by

jo

on Fri, 06/24/2022 - 17:07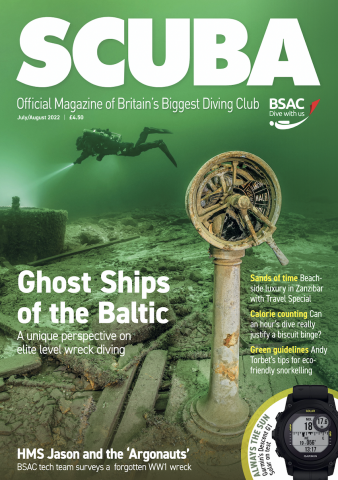 In the July 2022 issue of SCUBA we take you to the Ghost Ships of the Baltic, and on a trip to Zanzibar.
Kirsty Andrews looks at the science of packing for a diving trip, Becky Hitchin looks at how many calories diving burns, and we look at the inside story of the search for HMS Jason.
You will find all of that and much more in our July issue.
For details of how to join BSAC and receive SCUBA as part of your membership, click here. Alternatively if you are interested in a subscription to SCUBA or buying an individual magazine please click here.