Regaldive expands liveaboard programme in Oman
Submitted by

amysell

on Fri, 03/03/2017 - 12:23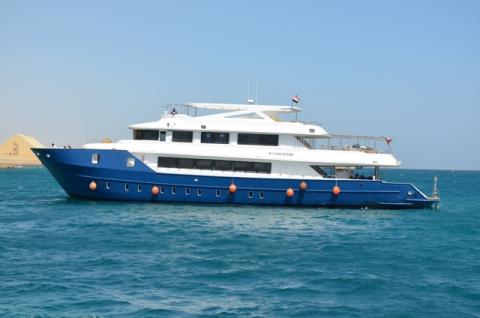 Take a look at Regaldive's latest press release:
Diving holiday specialist Regaldive has recently expanded its liveaboard programme in Oman with the addition of Oman Aggressor, a spacious steel yacht, built and powered for comfort, safety and stability. The 45 metre Oman Aggressor offers comfortable accommodation for 22 guests in 11 spacious, air-conditioned staterooms. All staterooms and the interior of the yacht are new with a stylish design. 
The Jewels of Oman - Explore Oman's Remote Dive Sites
Part of the popular Aggressor fleet, Oman Aggressor will commence in November 2017 with four unique itineraries to choose from:
Daymaniyat Islands (7 nights)      
Musandam Peninsula (7 nights)
Daymaniyat Islands – Hallaniyat Islands (10 nights)
Hallaniyat Islands (7 nights)
One of the world's best diving destinations, Oman is just 7 hours flight from the UK with unspoiled dive sites, year-round diving and plenty of sunshine. Oman's nutrient rich waters support a great diversity and abundance of marine life, so it an ideal destination for divers looking for an exciting dive trip that is within easy reach. 
Divers seeking pristine reefs, stunning deserts, rugged mountain landscapes, green oases, endless beaches and friendly people will not be disappointed. The Arabian Sea and Gulf of Oman provide large coral reefs in the deep fjords of Musandam (Gulf of Oman), at Daymaniyat Islands off the coast of Muscat and Hallaniyat Islands off the coast of Mirbat in southern Oman (Arabian Sea), as well as untouched and undiscovered reefs and wrecks. Oman's more remote dive sites are best explored by liveaboard. 
With its in-house team of diving enthusiasts, Regaldive is well placed to help divers to plan their next scuba diving holiday adventures to Oman and over 25 exciting worldwide destinations.