Regaldive's Giant Winter Sale Now On!
Submitted by

amysell

on Fri, 01/05/2018 - 15:27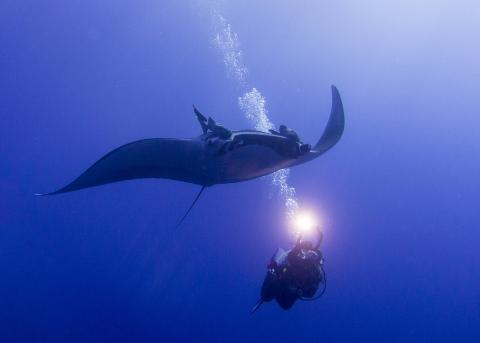 Save a minimum of 10% on most diving holidays and liveaboard trips
Helping its customers to squeeze the maximum adventure out of 2018 and beyond, Regaldive, the diving holiday specialist, has unveiled its Giant range of Worldwide Winter Sale Offers.
With a great value 10% OFF diving holidays and liveaboards around the world, in addition to some superb dive pack deals and extra savings, Regaldive's Winter Offers are available from 27 December 2017 for a limited period. These 10% savings are on top of existing dive packs and special offers.
Divers can also benefit from many other special offers, including dive pack offers, free extra nights and room upgrades. Red Sea Dive Pack Offers include 'Buy One Get One Free'.
The specialist Regaldive team is available to help divers plan their scuba diving holiday adventures in more than 25 exciting worldwide destinations.
Example Liveaboard Savings:
Resort-based Holidays (10% Saving applied):
Red Sea Dive Pack Offers - Hurghada
Regaldive are also offering a great range of Dive Pack Offers and FREE Courses including:-
Emperor Divers All Inclusive diving - Marsa Alam - January & February 2018
£196 for 3 days 

£325 for 5 days
Includes: Boat diving includes 2 dives per day with guide, lunch and drinks on board, 12 litre Air or Nitrox, weights, weight belt, environmental tax, port fees, surcharges AND some 3rd dives too (2 with 3 day dive pack and 3 with 5 day dive pack). Book by 19 January 2018.
Aquarius Diving Club – Half Price Diving
Book any dive pack or course and your buddy can book the same HALF PRICE!

Valid for departure dates: 27 December 2017 – 15 March 2018 and 16 April  – 15 July 2018
With its in-house team of diving enthusiasts, Regaldive is well placed to help divers to plan their next scuba diving holiday adventures to over 25 exciting worldwide destinations.

  

For further information, or to book, visit www.regaldive.co.uk or call 01353 659999.