Loads of new offers from Scuba Travel!
Submitted by

jon

on Thu, 03/29/2018 - 10:22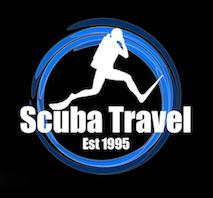 Easter Egg Facebook Competition
Check out the Scuba Travel facebook page this week-end to enter our "guess the egg" competition - each day we will be posting a photo of different marine life eggs - identify which egg it is and you'll be in with a chance to win, we will be giving away a Scuba Travel voucher every day.
Emperor Serenity from £1595
Jim is back from his amazing adventure on Emperor Serenity, where he was spoilt with sightings as he dived with Sharks and Manta in abundance from the luxurious Emperor Serenity - read his trip report on our blog
• 29th April - Best of the Maldives Itinerary £1645
• 13th May - Best of the Maldives Itinerary £1595
The Maldives are a must see location for all divers! Watch manta as they come to be cleaned, schools of fish in breathtaking numbers on the edge of the drop off or zip through the channels on a speedy drift. Serenity gives you the opportunity to dive the best sites and discover a dream destination from the comfort of a contemporary, sleek liveaboard.
Carpe Diem - 20th April - £1945
Carpe Diem combines superb service, exceptional diving and on board comfort at affordable prices.The large saloon features a large flat screen and audio system and is a great area for briefings. Outside of the lounge is an outdoor seating area. The meals are served al fresco in the dedicated dining area on the upper deck. After diving enjoy the sun deck to soak up the some rays or relax in the shade
The popular Best of the Maldives itinerary delivers what it says on the tin. Dive the classic sites that made the Maldives so famous. Focusing on the hottest sites around Male & Ari atolls, there are pelagics a plenty, with manta, sharks and even whalesharks.
Dive Komodo on Mermaid 2 - £2895
Join the experienced crew on this diver friendly steel hulled liveaboard to cruise the big fish hotspots of Indonesia. Food on board is a hearty mix of Thai and western dishes, all served in the main deck dining room. Mermaid 2 has everything on board to make her your home away from home as you cruise the Indonesian islands.
Komodo National Park is a must see for all photographers and videographers with excellent viz all year round and an enviable selection of exotic and far flung dives.
• 17th May - Save £200 only £2895
• 09th June - save £200 only £2895
Komodo Dragons, manta and sharks await beneath the seas of Komodo Island. With speedy drift dives and bio diversity being the highlights of these outstanding pristine reefs.
Tempest 21st April Wrecks & Reefs only £795 if booked by 7th April!
The flexible Wrecks and Reefs itinerary offers the best of both worlds, iconic wreck dives and breath taking reef dives every day. Fill your log books with dive site such as Thistelgorm, Shark and Yoland, Abu Nuhas and Tiran as well as the stunning drop offs of Ras Mohammed.
• 21st April - Wrecks and Reefs
Tempest is a well loved liveaboard in the Red Sea with only 12 places on board she is smaller than most. A popular choice she boasts a friendly atmosphere and a spacious and comfortable stay.
Scuba Seraya, Bali only £1595
What an amazing price to dive in Bali. The intimate Scuba Seraya resort is a popular choice with our customers who come back year after year. Set up for divers, in lush gardens on their private beach front. Soak up the Balinese sun in your outside bathroom or pull up a chair on your veranda, with partial sea or volcano views.
• 14th April - Save £300 only £1595
• 9th June - Save £300 only £1595
Bali is an excellent Indonesian diving destination with rich reef dives, cool critters a plenty and you are only moments from the famous Liberty wreck. It's a laid back location with bags to offer divers and non divers alike! Price includes return flights, 7 nights full board, morning boat dives and unlimited housereef dives in the afternoons a deal not to be missed
Whales & Orcas seen at Bunaken Oasis!
The beautiful Bunaken Oasis Luxury Resort has had some very special visitors recently. Some of the oceans larger inhabitants have swung by to check it out with Orcas spotted last week and a sperm whale this week WOW WOW - we wonder who will turn up next?
• 3rd May save £350 only £2795
• 17th May - only £2895
This 5 star luxury resort on Bunaken Island delivers outstanding service both on land and in the sea. Set amid tranquil gardens, meander between the spa and freeform infinity pool. At the end of each relaxing day, the multi-level cocktail bar is the place to be before you make your way to dinner.Explore Bunaken's stunning wall dives and coral fields, with optional mangrove and muck diving to boot
Turks & Caicos Aggressor save £600 only £1495
The Turks & Caicos Aggressor sleeps 18 guests in a range of well appointed cabins. At the end of the day put your feet up with a sundowner at the wet bar. The freshly made food is served up in the dining area and the sun deck has a choice of shady and sunny spots so everyone can relax in peace between dives.
• 28th April - Save £600 Only £1495
• 12th May - Save £600 Only £1495
The Turks & Caicos Aggressor is a special kind of diving holiday in the Caribbean. Sail between the endless cays and islands in complete comfort, breaking up your day only to dive. The Provo to Provo itinerary offers outstanding wall diving with plenty of chances for pelagics from the comfort of your Aggressor liveaboard.
Oman Aggressor only £1845 exc flights
Fantastic introductory offer to dive the hot new region in Oman. Diving highlights are undoubtedly the opportunity to see the resident population of humpback whales but the islands are a paradise of untouched dive sites where whale sharks, dolphins , turtles, reef sharks and big balls of reef fish wait on pristine unspoilt reefs.
• 21st April - save £750
• 2nd June - save £750
• 14th July - save £750
The Oman Aggressor is a fantastic 45m liveaboard with a range of stylish cabins all boasting aircon and ensuite bathrooms. For relaxation after your dives you have the choice of the large sundeck, with shade, a jacuzzi and bar or the spacious saloon area. Enjoy a variety of local Omani and international cuisine from the onboard chef.
Dive with a purpose - with the Carpe Fleet
There is a growing school of thought that the Maldivian 'big three'; whale sharks, manta rays and turtles react to the changes in the monsoon seasons by moving to sites on the leeward side of the atolls. In May 2018, Carpe Novo will become a research platform for biologists from the Maldives Whale Shark Research Programme providing them and 20 lucky guests an unprecedented opportunity to explore this phenomenon.  The goal of this particular Dive with a Purpose expedition is to begin the 2018 southwest season's data collection, documenting the movements of these iconic yet enigmatic animals.
• 25th May - Whale Research
• 14th July - Rescue a REEF
• 8th Sept - Rescue a REEF
Rescue a Reef trip on Carpe Vita, accompanied by Reef CPR marine biologist. Join these special weeks to help identify and remove crown of thorns from reef eco systems. All training will be given on board.
Scuba Travel has been arranging award winning holidays for over 20 years. Our experienced team are committed to crafting memorable diving holidays around the globe. We create bespoke itineraries that are as individual as you are. Join the thousands of travellers that trust Scuba Travel to make their dreams come true. For further information, or to book your next adventure email us on [email protected] or call 0800 072 8221 for a chat. www.scubatravel.com