Flash sale savings on Red Sea & Maldives
Submitted by

amysell

on Fri, 03/03/2017 - 11:06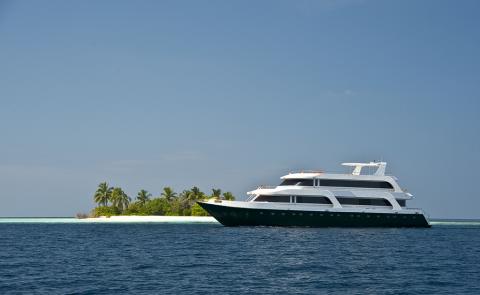 Take a look at these 'flash sale' offers from Regaldive:
Emperor is celebrating its 25th anniversary with some excellent savings. To mark this special event, Regaldive have some fantastic deals on Emperor Red Sea liveaboards and Maldives liveaboards with up to 25% off. We also have great savings on Red Sea Dive Packs in Marsa Alam or El Gouna with Emperor Divers on selected dates in 2017. 
Massive liveaboard savings with Emperor Divers - up to 25% off & FREE Nitrox
Save up to £645 on Maldives Liveaboards 
Emperor Atoll from £1,169 boat only
Emperor Leo from £957 boat only
Emperor Orion from £1,064 boat only
Emperor Serenity from £1,195 boat only
Emperor Virgo from £1,084 boat only
Emperor Voyager from £999 boat only
Save up to £260 on Red Sea Liveaboards 
Emperor Asmaa from £881 including flights
Emperor Elite from £943 including flights
Emperor Superior from £897 including flights
Outstanding Red Sea Dive Pack Savings 
5 Day Dive Pack Offers:
Marsa Alam - Buy 5 days' boat diving (10 dives) for £255 and get your buddy's for just £20
El Gouna - Buy 5 days' boat diving (10 dives) for £196 and get your buddy's for just £20
Valid for diving taken from 1 June 2017 to 8 September 2017. 
With its in-house team of diving enthusiasts, Regaldive is well placed to help divers to plan their scuba diving adventures to over 25 exciting worldwide destinations. For further information, or to book, visit
www.regaldive.co.uk
or call 01353 659999.