Doolin Sea Caves inspire Anchor Dive Lights
Submitted by

jon

on Thu, 09/26/2019 - 09:58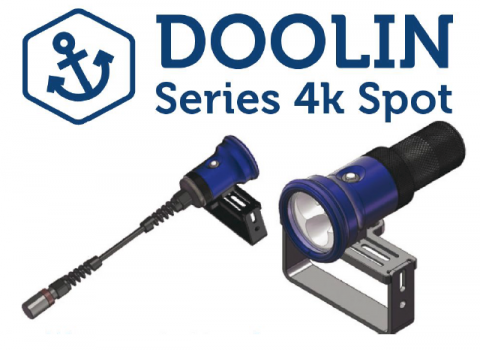 With Doolin - Series 4k Spot - Anchor Dive Lights introduces the final light of it's popular 'Series' dive lights. The names of these dive lights are inspired by well known Irish dive sites. By using those names, Anchor Dive Lights connects their high standard, high quality products with the Irish maritime history.
Doolin, Co Clare, is well known for cave diving in the Green Holes. These caves are also known as the Devil's Maze, and only 1250 meters has been charted so far. Divers exploring these tunnels and caves need a small spot and long lasting battery, that is exactly what Doolin - Series 4k Spot - has to offer.
The 8° spot with has all the usual Anchor Dive Lights features including a modular head, runtime as a handheld of 90 minutes on full power, and different intensity settings. The modular head works with existing handhelds, umbilical cables and canisters. Divers can choose from intensity setting of 100%, 50%, 25% and 10%. Where the 50% intensity will give an astonishing runtime of 6 hours, requested by cave divers.
The light head is sealed, should the battery leak or water come in, the head will not be damaged. Doolin has been tested over 150m, and has a CE approval to 100m. It also works with all existing canisters, ERRIGAL Goodman Handle and ball adapters.