Check out this weeks offers from Scuba Travel
Submitted by

jon

on Thu, 03/22/2018 - 15:06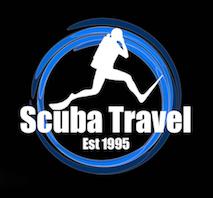 Hurricane is Back in April - Loyalty Offers
Scuba Travel are so excited that Hurricane is just about to emerge from an extended dry dock. We've heard from Tornado Marine and she is on track to be in the water by the 2nd April ready for her sea trials. This award winning liveaboard worked exceptionally hard last year so we thought we'd give her some extra love and attention. Bathrooms have been replaced as has the air con system, and a new outdoor seating area is amongst just some of the updates. So many of you love this liveaboard and keep going back on her. Partly because of her superb crew and Captain - who will be back this year. And partly because she is just the right boat in the right place for the best diving in the Red Sea.
If you travelled on Hurricane in 2017 we will gve you an extra 10% off the advertised price for any May or April departures and if you're a loyalty club member you'll get another 10% off that too!
eg. 25th April is on offer for £1165
If you travelled on her in 2017 you only pay £1048.50
If you are a loyalty member & have travelled on her in 2017 you only pay £943.65
This offer is valid for new bookings taken between 22nd and 29th March
Find out more about Hurricane here
Whirlwind Single Cabin Offer in April
April is a stunning time in the Red Sea, the fish life really spring into life. You can expect plenty shoals of fish. Scuba Travel have two dates in April on Whirlwind where for only an extra £150 you can have your own cabin!  We are finding single cabins are becoming more and more popular with our customers and so we are offering a reduced price for our single supplement in April. Limited availability!
• 14th April - Single supplement only £150
• 28th April - Single supplement only £150
Whirlwind is a five star liveaboard which has everything the modern diver could want on board, an ample dive deck, camera table and for your relaxation between dives 2 sundecks and a jacuzzi.
Serenity from £1545
Scuba Travels Jim is currently having the time of his life on Emperor Serenity, the footage he is sending back of his Manta encounters are making the rest of the office green with envy - you too can get in on the action, by booking one of our fantastic boat only prices
• 6th May - Best of the Maldives Itinerary
• 19th August - Serenity - Seasonal Sensations Itinerary
The Maldives are a must see location for all divers! Watch manta as they come to be cleaned, schools of fish in breathtaking numbers on the edge of the drop off or zip through the channels on a speedy drift. Serenity gives you the opportunity to dive the best sites and discover a dream destination from the comfort of a contemporary, sleek liveaboard
Oman Aggressor from £1845 exc flights
Don't miss out on this great introductory price to dive this hot new region in Oman. Diving highlights are undoubtedly the opportunity to see the resident population of humpback whales but the islands are a paradise of untouched dive sites where whale sharks, dolphins , turtles, reef sharks and big balls of reef fish wait on pristine unspoilt reefs. The Oman Aggressor is a fantastic 45m liveaboard with a range of stylish cabins all boasting aircon and ensuite bathrooms. For relaxation after your dives you have the choice of the large sundeck, with shade, a jacuzzi and bar or the spacious saloon area. Enjoy a variety of local Omani and international cuisine from the onboard chef.
·  21st April - save £750
·  2nd June - save £750
·  14th July - save £750
Shark Quest Photography
Photographers of all levels are welcome, including compact and mirrorless users. Mario is an ex red sea dive guide, and with his experienced and friendly approach, will be at hand to assist with any camera or editing questions you may have.
On top of advice and tips, Mario will give a daily lecture covering techniques to photograph sharks, ambient light and photo editing. This is predominately a wide angle trip so a wet lens or wide angle set up is helpful. You don't need strobes, but 1 or 2 can be a great addition to your camera set up.
If you'd like to speak to Mario about the trip you can find him at Scuba Travel HQ every monday  call 01483 411590 and ask to speak to Mario!
Galapagos Sky - 26th May save £1000
If Blue Planet 2 whet your appetite for diving in the Galapagos we have an amazing last minute offer to join Galapagos Sky in May and save a whopping £1000. Diving in the Galapagos is famed for its unique biodiversity so jump about Galapagos Sky and set sail for the jaw dropping dive sites that propelled this tiny corner of the world into the limelight, especially if you're serious about diving with sharks (hammerheads galore!).
• 26th May - Save £1000 only £4995
With a wealth of experience under their belts, the Galapagos Sky sails the seas around the islands and islets towards the the unmissable Wolf and Darwin where the pelagic encounters roll in thick and fast.
The facilities on onboard Galapagos Sky are state of the art with an attentive eye on the small details. With only 16 guests on board you will not feel crowded either on board or in the water on this liveaboard!
Scuba Travel has been arranging award winning holidays for over 20 years. Our experienced team are committed to crafting memorable diving holidays around the globe. We create bespoke itineraries that are as individual as you are. Join the thousands of travellers that trust Scuba Travel to make their dreams come true. For further information, or to book your next adventure email us on [email protected] or call 0800 072 8221 for a chat. www.scubatravel.com