Sportif Dive Holidays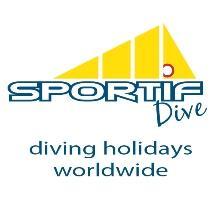 Sector:
Accommodation
Photography
Liveaboard
Dive centre
Holidays
Charters
Notes:
Tailor Made Diving Holidays with Sportif Dive
• 100+ Resorts • Liveboards • Dive Centres • Courses • Specialist Weeks • Snorkelling
Fuerteventura - Canaries, Red Sea, Mauritius, Rodgrigues Is, Maldives, Cape Verdes, Zanzibar, Kenya, Manado, Lembeh, Wakatobi, Thailand, Bali, Philippines, Sangat Island, Sipadan, Australia, Grenada, St Lucia, Tobago, St Kitts, Aruba, Bonaire, Dominica, Turks & Caicos, Cayman Islands, Mexico, Belize, Honduras, Costa Rica, Galapagos, Truk, Palau, Fiji, Tahiti, Hawaii & Liveaboards.
Worldwide Diving Holiday – Over 30 years experience. ATOL protected – for your peace of mind.
• Quality • Value • Expertise